NewYou can listen to Fox News articles now!
An enraged gunman reportedly took ten bank employees and customers hostage in Lebanon's capital on Thursday, demanding full access to $200,000 stored in an account there before leaving the premises in a car occupied by his brother, reports said.
According to Reuters, the dramatic situation unfolding at Beirut's Federal Bank of Lebanon is forcing banks to limit withdrawals of hard currency as successive governments plunge into financial crisis as they ramp up debt.
"I'm in my office. He gets agitated then calms down then gets agitated again," Hasan Halawi, manager of the detained bank branch, told Reuters.
A video posted on Twitter showed a man standing at the entrance of a bank, holding a weapon and talking to people gathered outside.
Hezbollah threatens to 'cut off' Israel's hand if it tries to tap disputed offshore gas
They entered the bank in the Hamra neighborhood around noon local time, a security source told Reuters.
"He demanded access to about $200,000 he had in his bank account. When the employee refused the request, he started screaming that his relatives were in the hospital. He then pulled out a gun," the source told Reuters.
The man, identified as 42-year-old Bassam al-Sheikh Hussein, then walked out of the bank and got into his brother's white car, Al-Jadeed News reported. It was not immediately clear if he was paid any money.
Hussain entered the bank with a gasoline can, a security official told The Associated Press on condition of anonymity. The man fired three warning shots, the officer said.
George Al-Haj, head of the bank employees' syndicate, told local media that seven or eight bank employees were taken hostage, along with two customers.
Lebanon's interior ministry said it was negotiating with the gunman and that at least one senior man had been released from the bank.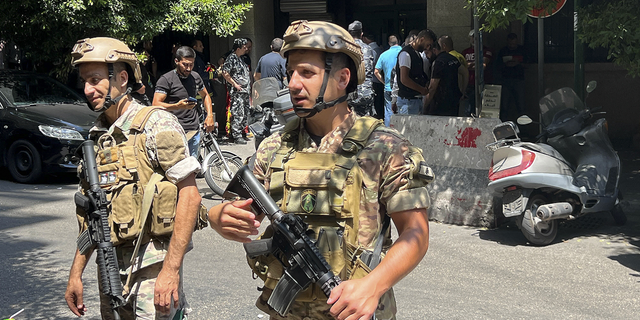 Hezbollah, allies lose their majority in Lebanon's parliament
Meanwhile, a crowd gathered outside the bank was showing some support for the hostages, chanting "Down with the banks!" chanted, but one man shouted "We are depositors and we want our money! We are together! He, we are ready to help him!" According to Reuters.
One man in that group, identified as Hassan Mugneeh, head of Lebanon's depositors association, told Reuters he had been in contact with the gunman and had expressed his concerns to the bank's leadership.
"They want to live, they want to pay their electricity bill, feed their children and treat their father in the hospital," Mughnih said.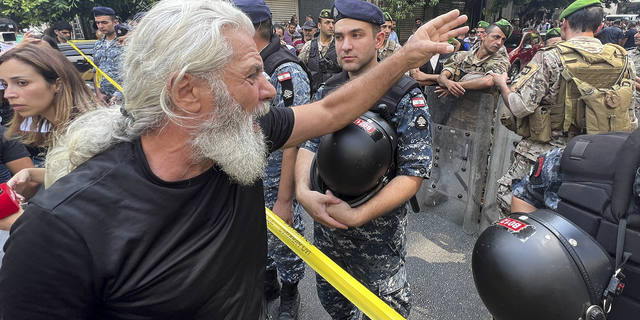 Click here to get the Fox News app
Hussain's brother Atef, standing outside the bank, told The Associated Press that his brother was willing to repay himself if the bank provided money to help with his father's medical bills and family expenses earlier.
"My brother is not a criminal, he is a decent person," said Atef al-Sheikh Hussein. "He takes what he has out of his pocket to give to others."
The Associated Press contributed to this report.